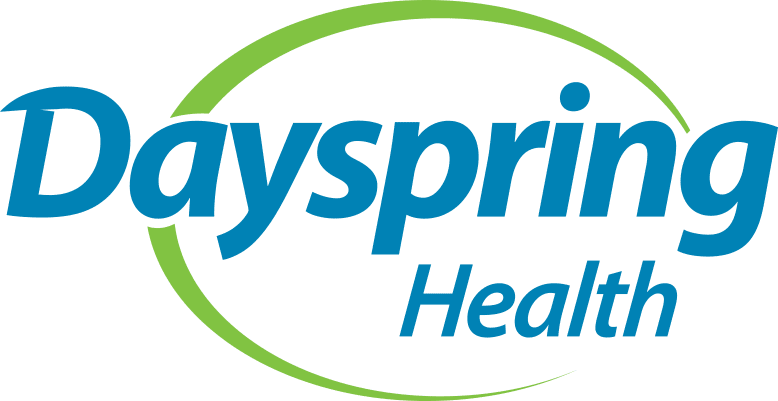 Corporate Office
107 S. Main Street, Jellico, TN 37762
Phone: (423) 784-8492
Fax: (423) 784-8358
Contact: Larry Rector, lrector@dayspringhealth.org
January 5, 2021
Jellico, TN – The board of Dayspring Health is excited to announce that Geogy Thomas, MD, has been named Chief Executive Officer (CEO) at Dayspring. Dr. Thomas is also the chief medical officer (CMO).
Following the previous CEO's resignation in January of 2020, Dr. Thomas stepped in as the interim CEO while the board conducted their search for a permanent replacement. In December, the board of directors at Dayspring voted unanimously to hire Dr. Thomas as the CEO and CMO. In an announcement sent to Dayspring staff, Jane Whitaker, board chair, noted the "excellent leadership" of Dr. Thomas during a year that brought many unprecedented challenges.
Whitaker stated, "Dr. Thomas combines the experience, the medical and business knowledge, the personal skills, and the far-reaching vision to lead Dayspring well in the days and years ahead. We are blessed to have this caliber of leadership for our organization, both in terms of professional skill, and in example of faith and character."
Dr. Thomas has served Dayspring for more than 20 years since moving to Jellico, TN, with his wife, Jessie, and their three children.
In an email to staff, Dr. Thomas said he was "grateful and humbled" to step into the CEO role.
"Twenty years ago, Jessie and I came to this area hoping to pay off our loans and then go overseas within two years," he said. "Since that time, Dayspring has become an integral part of who I am, teaching me how to lead, care, and be part of a precious community. My family and I are forever grateful for this opportunity."
Dayspring remains committed to providing high-quality, compassionate, holistic care that is convenient and patient-centered. Services include family medicine, pediatrics, women's health, geriatrics, behavioral health, and dental. For more information, visit dayspringhealth.org.