The following information is provided as a cut-and-paste resource for conference organizers, media professionals, podcast hosts, and other interested parties.
Please feel free to use anything here as-is without checking with us first. If you have additional questions, you can email us directly.
At Dayspring Health we know you and your loved ones want to confidently live full & healthy lives.
In order to do that, you need access to a healthcare partner that can provide personalized quality care throughout all stages of life.
The problem is, it's hard to find convenient care that you trust. We understand how frustrating that is to you and your family.
Which is why over 10,000 individuals and families trust Dayspring Health for their medical, emotional, and dental needs every year.
We believe everyone deserves personalized quality health care.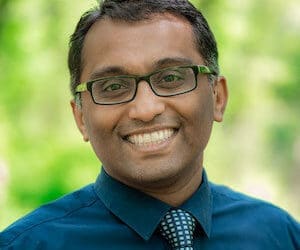 The board of Dayspring Health is excited to announce that Geogy Thomas, MD, has been named Chief Executive Officer (CEO) at Dayspring.
read more
What's the biggest challenge regarding health care do you see happening in the communities that you serve?
How is Dayspring Health making health care more accessible?
How is Dayspring Health uniquely situated to help serve the medical needs of their community?
 Facts About Dayspring Health
$

Founded in 1974 | Serving the community over 40 years

Test

$

Dayspring Health, Inc. serves over 10,000 patients and families each year.

$

Dayspring Health, Inc. provides full-service family medicine, mental health, and dental.

$

Recognized by the National Committee for Quality Assurance (NCQA) as a Level 3 Patient-Centered Medical Home (Highest possible level).